May 14, 2022 – IT WAS A GREAT DAY FOR ANOTHER EARTH ART INSTALLATION AT ALTAMONTE SPRINGS' CRANE ROOST PARK!
SCROLL DOWN TO FIND OUT HOW YOUR CITY OR FESTIVAL CAN COMMISSION AN EARTH ART LOOM!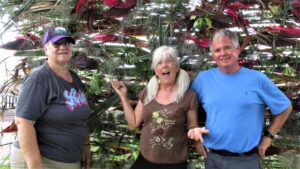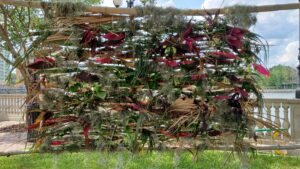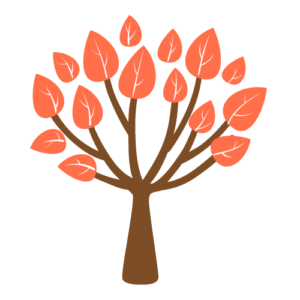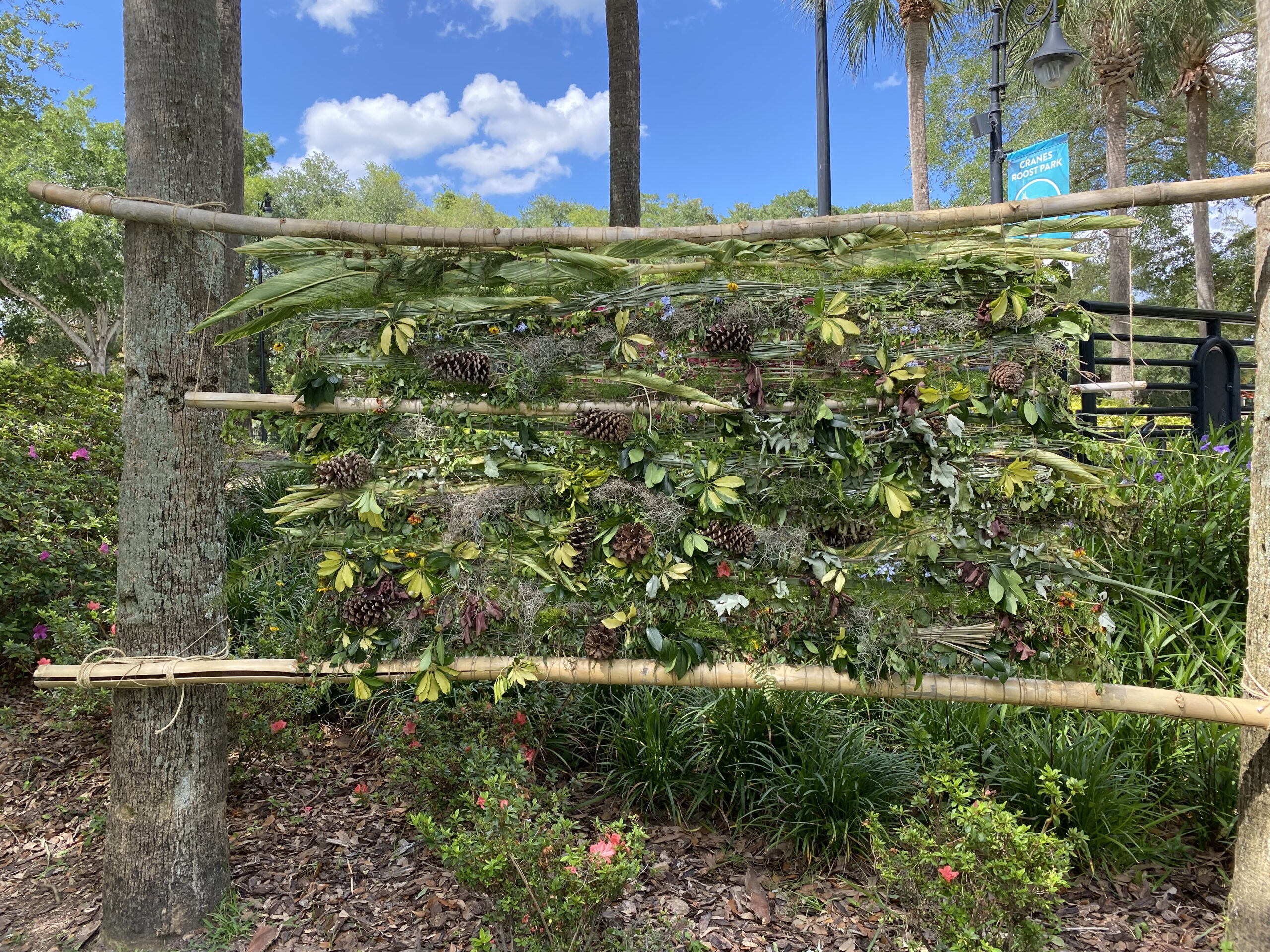 Weave an Earth Art Loom and Build Community

W

hat is an Earth Art Loom?
earth

/ərTH/

noun

+

art

+

loom

/lo͞om/

noun
earth art loom – when three nouns become a verb
… a form of environmental art that is participatory and interactive. The act of weaving an earth art loom provides education promoting the care and fostering of natural spaces on our earth.
The Earth Art Loom's purpose is to build community by allowing many people to create artwork together, using the very simplest of weaving. Process learning
promotes cooperation while bringing awareness to the environment through the
Creative Arts.

Not just for little hands Earth Art Looms are getting very popular and pronounced in the Environmental Movement. Why? Because they make a statement that public art can coexist alongside trail systems in an environmentally healthy manner. Not only do the looms look fantastic but they invite people to participate in the "growing" of them. When people get hands-on with nature's paintbox a greater appreciation for Mother Earth is fostered. This appreciation is then passed down to the children and their children.
Earth Art Looms are a "movement." GetIn2Nature is all about getting people excited and into the great outdoors. We do it through art. Not by carting in paper and paint, but by using the paintbox that nature has provided us; the items found on the earth's floor and the oceans and river's shorelines.
This is fiber arts in its most natural and basic form.
Contact Patt Gilmore  pattgilmore@gmail.com  for ideas on how you and your organization can utilize the Earth Art Loom concept, both small and large, in your neighborhood.
DOWNLOAD THE PDF
Earth Art Looms and Public Events
Earth Art Looms are best made of biodegradable materials so that leaving them in place after an event does not create a negative impact on the environment. For this reason, we have found the best setup for a weaving loom is between two trees, no more than 6 feet apart and no wider than 50 inches in circumference. Cross poles of natural materials (bamboo, branches of local trees, etc.) are lashed to the trees using natural jute. Jute is also used to warp the loom.
REQUIREMENTS
Your site must have:
Two trees no more than 6′ apart and no more than 50″ in circumference.
Ample level space around the loom for children and adults to weave safely.
Materials
Warping string (We provide)
Plant material to weave (You provide)
Suggestion: Connect with your city, town, or county. Ask them to help with gathering and transporting the plant material to your site. We can send a list and /or photos of what works well. Organic debris that they already have on hand in their burn pile usually works best. ***Note: We do not transport plant material to the site.
Ask for a quote for your event.
Contact: Patt Gilmore         
pattgilmore@gmail.com