Much of my 3D artwork incorporates items from nature, fiber, and molded paper. In addition, there is often an Environmental Statement that goes with each piece.
Below are a few examples of my work.
CURRENT SHOWS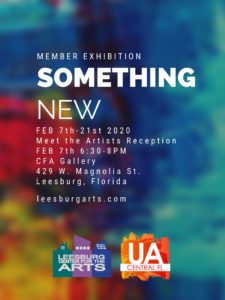 "Something New"
Leesburg Center for the Arts
429 W. Magnolia St, Leesburg, FL
Artist reception: Friday, February 7th, 2020 from 6:30-8:30 PM
"BROKEN HEART" OR "YOU'RE TEARING MY HEART OUT"
is an environmental statement piece birthed by the intentional burning of the Amazon jungle and the selling of the preservation protections for our own national wilderness areas. The sculpture is a tree, shaped into human torso form with its chest violently torn open to expose a broken heart.
MEDIA: MIXED OF NATURAL ITEMS AND PAPER PULP
This is one of my strongest environmental statement pieces.
_________________________________________________________________________
UPCOMING  SHOWS
Womanmade Exhibit – A Tri-City Collaboration
3 pieces of Art – 3 galleries – 3 gallery opening dates
see below
Leesburg Center for the Arts
429 W. Magnolia St, Leesburg, FL
Artist reception: Friday, March 6th, 2020 from 6:30-8:30 PM
"ELLA VE" (SHE SEES) FABRIC COLLAGE
FABRIC, THREADS, SEEDS FROM THE PERUVIAN AMAZON
_________________________________________________________________________
Mount Dora Center for the Arts
138 E 5th Ave, Mt Dora, FL
Artist reception:  Friday, March 13th, 2020 from 6:00-8:00 PM
"HER BROOD" (WOODLAND SPIRIT MOTHER) SCULPTURE
FIBER, FABRIC, FORMED PAPER, WIRE, BARK, PODS, SPANISH MOSS, PALM
_________________________________________________________________________
Lake County Museum of Art
213 W Ruby St, Tavares, FL
Artist reception:  Friday, March 27th, 2020 from 6:00-8:00 PM
"EARTH ELF" (CONCERNED) SCULPTURE
PAPER CLAY, FIBER, FABRIC, WIRE, SPANISH MOSS, PALM
_________________________________________________________________________
PAST EXHIBITS
ART BLAST – "BRINGING THE OUTSIDE IN" – WINNER 
What is an Art Blast? It is a unique and rare opportunity to compete for the best design and construction of space in a building ready for demolition. With the theme of "Bringing the Outside In" and a judge from the prestigious Rhode Island School of Design, how could I not step up to the plate and submit?
This one-time only exhibit will be open to the public and will encompass the house's entire first floor as an immersive experience for visitors. The house is nearing the end of its lifespan; we're celebrating its presence by allowing artists to use the full extent of the space including walls, floors, and ceilings as a platform to transform a room. Designs can be in any visual medium and are to be completed during a single weekend. The theme, Bringing the Outdoors In, is representative of The Trustees' protection of special places across Massachusetts.
Juror: Lenny Long, artist and Senior Critic in the Illustration Department at RISD   Show dates: August 18-28
The chosen artists will have many benefits. Any removable art is entirely the artist's. We encourage artists to sell their art during the show, hand out business cards, and self-promote. We hope to get press focused specifically on the artists. The juror's prize winner for Art Blast: Blank Slate Art will receive an award of $5000.
The Trustees preserve and care for some of the best of Massachusetts' natural, scenic, and cultural sites for the public to use and enjoy. Our passion is to engage more people in culture, agriculture, nature, and healthy, active lifestyles using our properties, community spaces, and many programs as a powerful and compelling platform to connect people to places and each other in our increasingly digitized world. As the Commonwealth's largest conservation and preservation organization and nation's first land trust founded in 1891 and celebrating our 125th Anniversary this May, we believe in protecting the irreplaceable for everyone, forever. Today, we care for 115 spectacular and diverse reservations spanning more than 26,000 acres– from working farms, landscaped and urban gardens, and community parks to barrier beaches, forests, campgrounds, inns, and historic sites many of which are National Historic Landmarks – located within minutes of every resident. Funded by our more than 125,000 members and supporters and 1.6 million visitors in 2015, we invite you to get out, get inspired, and find magic in the moment at a Trustees property near you.
PRESS:  WICKED LOCAL
"Environmental artist Patricia Gilmore of Easton was one of 75 artists who applied to be part of the exhibit and a chance at the $5,000 prize.

Gilmore gathered moss, bark, pinecones, what people consider weeds from the side of the road and more to transform her room into what she said was the 1900s "with a little fun as if the governor still lived here."

With pine needles protruding from the walls and a mandala in the middle of the room, there is even a nod to the family that lived in the house with a portrait from natural materials above the fireplace.

"When you walk in this room you'll have all kinds of wonderful aromas," Gilmore said. "Usually I make art in the woods; it's transitory and blows away.""
PRESS: BOSTON GLOBE
Photo gallery forthcoming… in the meantime you can check out my installations gallery page.
_________________________________________________________________________
THE LEGACY ANNUAL NATIONAL ART SHOW
"WOODLAND FASHION"  8″ X 10″ PHOTOGRAPH OF AN EARTH DRESS (MADE BY THE ARTIST)
ALSO SHOWN BELOW:
THE EXHIBIT'S OPENING INSTALLATION: "SUMMER DANCE"
_________________________________________________________________________
BLANCHE AMES NATIONAL JURIED ART EXHIBITION (BANJAE)
"BIRCH WHEEL"  8″ X 10″ PHOTOGRAPH OF AN EARTH MANDALA (MADE BY THE ARTIST)
ALSO SHOWN BELOW:
THE EXHIBIT'S OPENING INSTALLATION: "THE AMES MANSION MANDALA"